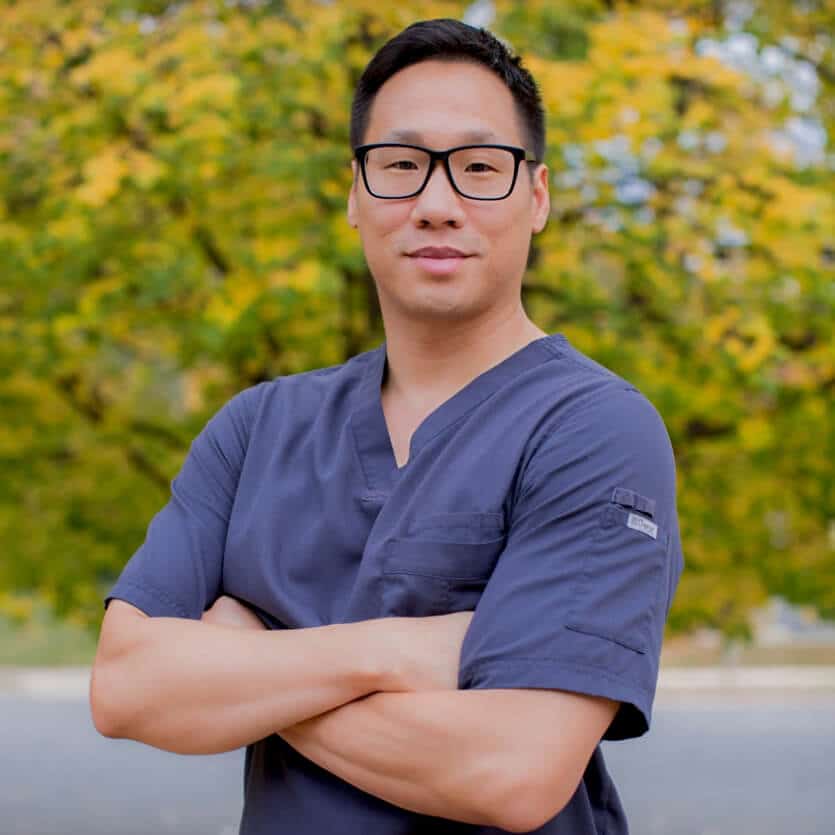 Your Chiropractor in Fairfax
Fairfax chiropractor, Dr. Gregory Lee and his team are dedicated to helping you achieve your wellness objectives. With expertise spanning the entire wellness spectrum, the Active Family Wellness team aims to inspire patients to commit to a healthy and enhanced lifestyle through the education and practice of chiropractic wellness care.
Cutting Edge Chiropractic Care
Patients seeking chiropractic care with Active Family Wellness receive only the finest quality care with technologically advanced and cutting-edge chiropractic practices. Non-surgical and non-invasive techniques, in addition to a non-pharmaceutical approach, ensure long-term healthy results for our patients. Dr. Lee is also certified in the Webster Technique.
Dr. Gregory Lee is an award winning Chiropractor in Fairfax Virginia. Dr. Gregory Lee has won OpenCare's Patient Choice winner award, America's Best Chiropractors 2020 and many other awards. 
Why Choose fairfax Chiropractic
Team Active Family Wellness can help. From automobile accidents to sport injuries to pain or health concerns relating to work, Active Family Wellness is here to optimize your quality of life. Some common injuries and concerns that patients seek help for include: back pain, neck pain, headaches, knee pain, shoulder pain, TMJ disorders, a bulging or herniated disc, and more.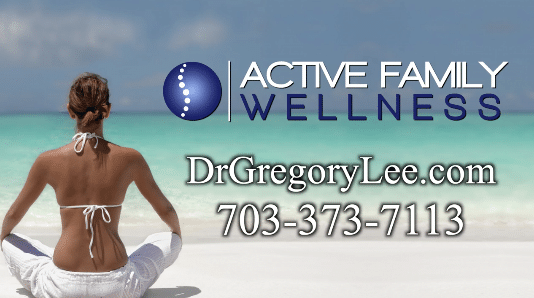 Subscribe to our YouTube Channel
We are honored and grateful to receive this national award from "Best of the Best Television," which aims to recognize the best businesses with reputations for success within each field.

Active Family Wellness is an award-winning health and wellness center with a welcoming, family-friendly environment and professional staff that upholds the highest values and standards of integrity. We aim for efficiency while never compromising the quality of our care, and are committed to helping and educating our patients to find healing and discover a healthy way of living.
We accept almost all insurance plans depending on the coverage. Please call our office to discuss insurance coverage. We are in-network for Anthem, Blue Cross Blue Shield, VA-Veterans Affairs. We also offer different payment plans to help patients.

Dr. Lee attended Virginia Tech and matriculated to New York Chiropractic College, graduating Magna Cum Laude and as a member of the Phi Chi Omega honor society. During this period,
Dr. Gregory Lee speaking at Harvard
Where does Dr Gregory Lee passion, certainty, and empathetic connection come from?
Watch this video of his Harvard club to see why.
Our Fairfax Chiropractic Clinic
Dr Gregory believes in giving back to the community. Dr. Gregory Lee is very active in the community and volunteers his time with women shelter and local MMA participants.
Give Our Fairfax Chiropractic Office a Call
Please use the booking tool below to request an appointment. Our patient care coordinator would call you shortly to discuss your symptoms and finalize your appointment.