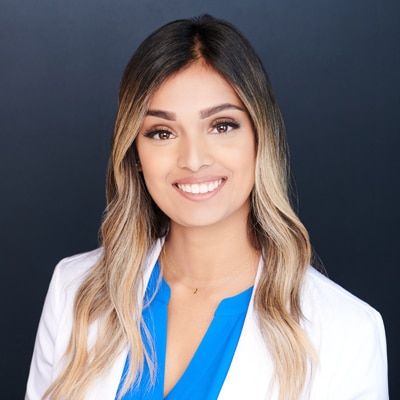 Active Family Wellness, VA 22030
Meet Dr. Janine Cutinho DC
Dr. Janine Cutinho was raised in Toronto, Canada, and moved to New York to attend New York Chiropractic College. While her interest in healthcare began at a young age, her passion for helping others truly expanded during her time as an undergraduate student at the University of Waterloo in Ontario. After completing her program, she received a Bachelor of Science in Kinesiology and spent two years working in a multi-disciplinary clinic as a Registered Kinesiologist. Apart from leading patients to optimal wellness, Dr. Janine enjoys hiking, traveling, cooking, working out, yoga, dancing, and spending time with family and friends.
Received Doctor of Chiropractic degree from the

Northeast College of Health Sciences

Received Undergraduate degree in

Bachelor of Science in Kinesiology from the University of Waterloo
With a mission to serve the community, Dr. Janine Cutinho DC aims to help her patients reach essential health goals and improve their overall quality of life. Dr. Janine has previous experience working in a multi-disciplinary clinic with automatic flexion distraction tables that helps to decompress the spine by allowing gentle traction and flexion in the area required. This helps decrease pain and inflammation, increasing the overall range of motion and mobility in the spine.
Dr. Janine specializes in treating pediatrics and pregnant women but is also passionate about utilizing her skills and expertise to treat patients who suffer from sports injuries, daily postural work strains, repetitive stress disorders, and motor vehicle accident injuries. Dr. Janine Cutinho honed her expertise in creating home exercise programs to strengthen, rehabilitate and provide preventative care. She is an active member of ICPA and takes continuing education classes to improve her knowledge and skills in order to serve the community better.
Why Did Dr. Janine Cutinho Become A Chiropractor
Dr. Janine became a chiropractor because she wanted to help people find the results they were looking for. It is not only to do with their neck or back pain but also ways to help them with their overall nervous system, like getting better sleep, having more energy, and staying active. Her first adjustment and chiropractic experience was with her rib. Dr. Janine had trouble breathing and did not realize that the pain originated from a subluxated rib in her back. It felt like instant relief being able to take that pain-free, deep breath that she had been struggling to do over the past few days. Since then, she has been telling people how chiropractic has helped take her pain away and give her more energy to reach her workout goals and live a better, healthier lifestyle.
What does Dr. Janine enjoy most about being a chiropractor?
What Dr. Janine enjoys the most about being a chiropractor is seeing patients' faces after that first adjustment! It was something they didn't know they were missing this whole time and helped them feel such relief and tension gone from their spines. Another aspect she loves is treating pregnant ladies, helping them through their pregnancy journey while being active and living their best lives. Treating newborns and children is Dr. Janine's passion. Children experience their first subluxations when they are born because the birthing process is traumatic not only to the mom but also to the baby. 
Chiropractic Techniques Used
Webster Technique

Activator technique

Thompson Drop-Table Technique

SOT blocks 
Websters Certification

NIMMOCARE® Technique

The Pediatric Experience (Pediatric, Prenatal & Family wellness care)
American Chiropractic Association

International Chiropractic Pediatric Association (ICPA)

Motion Palpation

Ontario Chiropractic Association
Contact Dr. Janine Cutinho DC
Request an appointment online by calling us on (703) 373-7113
You can also use the online booking tool below
Verified reviews | Active Family Wellness