Corporate Health And Wellness Program
What is Corporate Wellness Program?
At Active Family Wellness, we've seen firsthand the benefits of a holistic approach to health that addresses both physical and psychological well-being. Our patients have experienced sustainable improvements in focus, mood, sleep, mobility, and overall health while decreasing dependency on medications and temporary fixes. This has inspired us to extend our education services to corporations. By promoting employee wellness, we hope to share our knowledge and expertise in a way that helps both individuals and companies thrive.
Benefits of our Corporate Wellness Program
Improved Employee Health
Our program provides your employees with the resources and support they need to maintain an active lifestyle and healthy habits. This leads to lower insurance costs for the company and a healthier, more energized workforce.
Increased Productivity
A healthy workforce is a productive workforce. By promoting wellness and healthy habits, we can help your employees increase their energy, focus, and productivity.
Reduced Absenteeism
Our program is designed to help reduce the number of sick days taken by employees, leading to less disruption and improved continuity in your business operations.
Improved Team Morale
Our program can help create a sense of community among your employees and promote a positive company culture that fosters teamwork and collaboration.
Empowering You to Build a Healthier Life
Experience the transformative power of embracing a healthier life with our comprehensive program. By prioritizing your well-being, you can unlock a wealth of benefits that extend far beyond personal health. Increase productivity and profitability as you cultivate healthy habits and a positive mindset. Lower employee turnover and absenteeism levels by investing in the physical and mental wellness of your team. Enhance customer satisfaction by fostering a happier, more engaged workforce.
Our program empowers you to build a healthier life, enabling you to thrive both personally and professionally. Take the first step towards a brighter future today.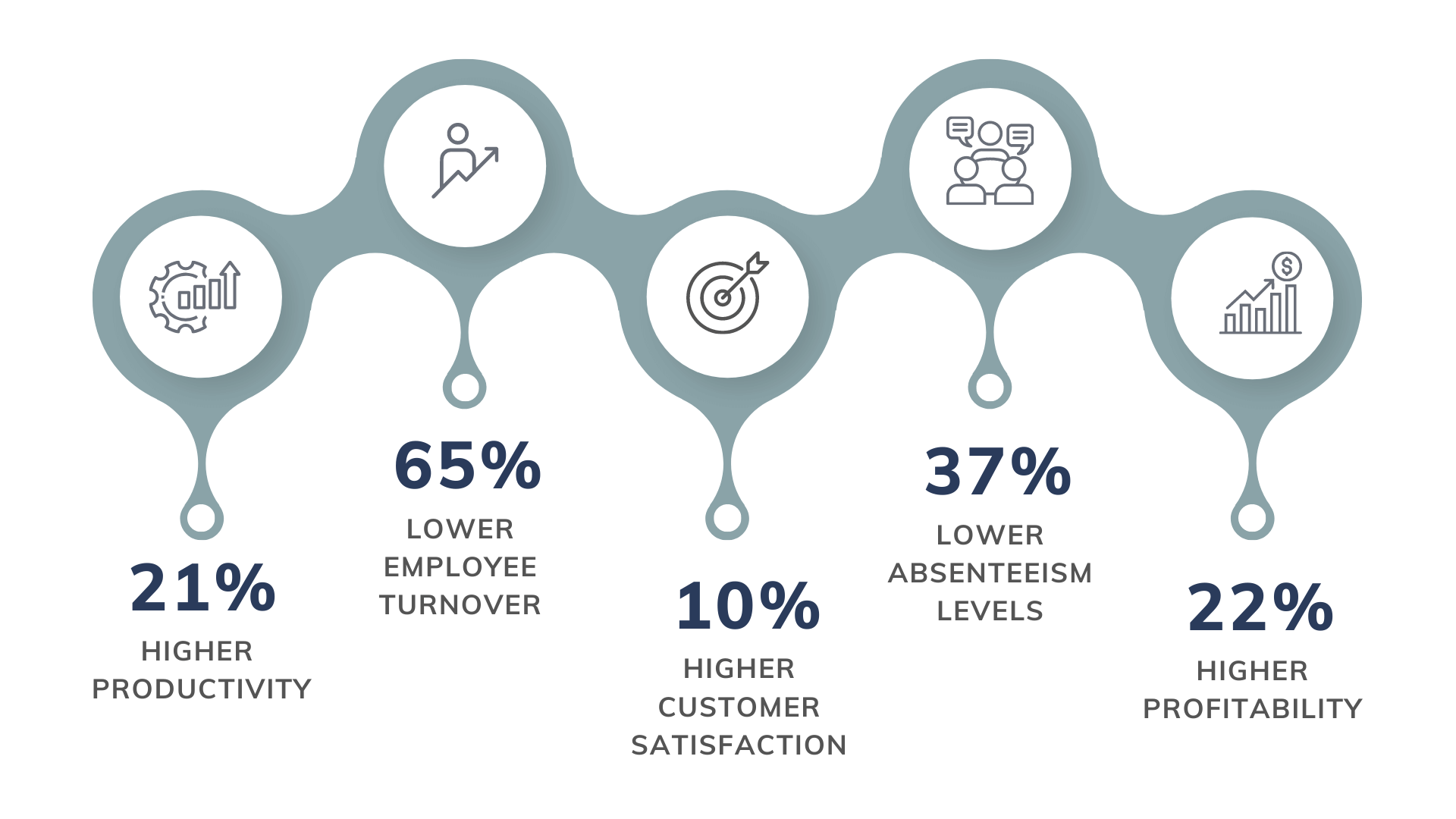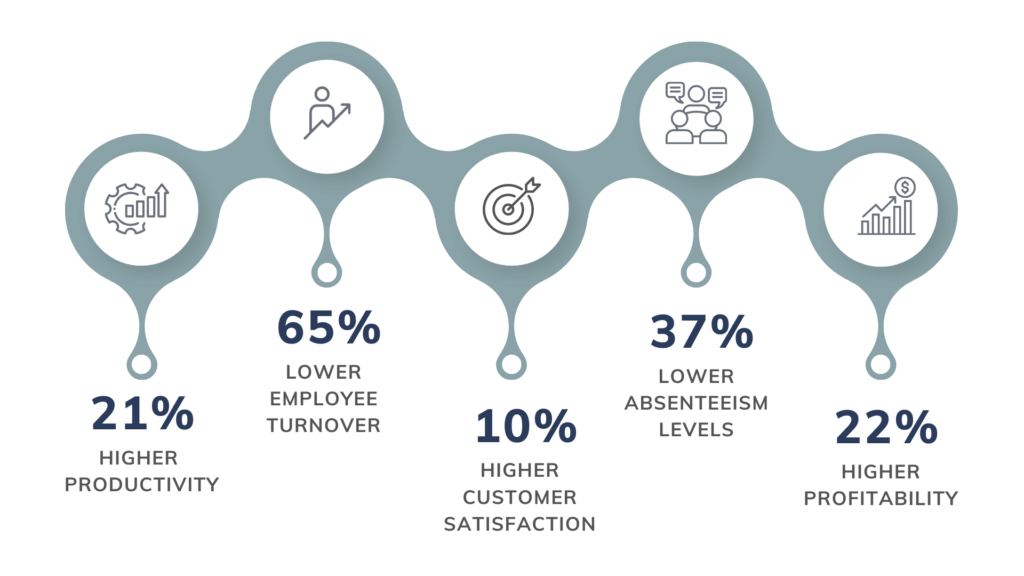 Our primary goal is to improve the overall health of your business and your employees. As a chiropractic clinic, we are all about optimizing the human body's natural function and getting to the root cause. Chiropractic focuses on the body's master system, the nervous system. At Active Family Wellness, we focus on patient education in all aspects of wellness – physical, emotional, spiritual, and social wellness because all those are interconnected and managed by the nervous system.
Our doctors are well-versed in addressing workplace wellness concerns, such as ergonomic workstation setup, stress management, exercises, prenatal/postpartum care, pediatric health, men's/women's health, and more. The goal is to make your employees aware of their body signals and take proactive action about their health through education. We offer customized presentations that can be delivered in-person or virtually, followed by a Q&A session and appointment booking on the spot.
Active Family Wellness has been committed to elevating the health and longevity of the Northern Virginia community and empowering families and individuals to live full life without limitations for more than a decade. Our CEO, Dr Gregory Lee DC, is a leading wellness expert who has been on a mission to spread awareness of proactive and holistic "health-care" instead of passive sick-care. He has been frequently featured on local news networks such as NBC, ABC, and FOX networks – watch Dr Lee's speaking engagement videos. Our focus is on improving the baseline of physical health to ultimately enhance the quality of life.
Frequently Asked Questions
Do I have to pay for the health talk?
No, this event is entirely complimentary. Our goal is to promote health and longevity to our local community so they can live a happier, healthier life without any limitations. No hidden costs or fees associated with the health talk.
What is the minimum/maximum number of participants?
There is no minimum/maximum number of participants. We work with companies/groups of all sizes.
Where it will be held?
It can be in-person, virtual, or mixed. We can visit your office. For online talks, it can be conducted through video conference platforms of your preference (Zoom etc.).
What is the duration of the talk?
It is usually 1 to 1.5 hours. It can be during your work hours or lunch break.
How do I schedule a talk or get more information about it?
Please submit a form on this page. Our team will get back to you soon to discuss details.
What kind of group can be benefited from the health talk?
The talk is suitable for groups of employees in any industry or line of work.
What kind of venue do you usually use?
The talk can be hosted in an office meeting room. We have hosted at as small as a coffee shop and as big as a government auditorium.
What kind of companies/groups do you visit?
We have visited local mom groups, local athletic groups, physically demanding jobs, government/military groups, non-profit organizations.
Do we need to commit to chiropractic care?
The health talk is not a sales pitch for chiropractic services. Attendees are not required to commit to any specific treatment or care plan.